Vulcan Vent 14x6 in Fire Resistant Galvanized Foundation Soffit Fiber Cement Flange Vent - VFS614FC
Vulcan Vent
Item

VUL614FC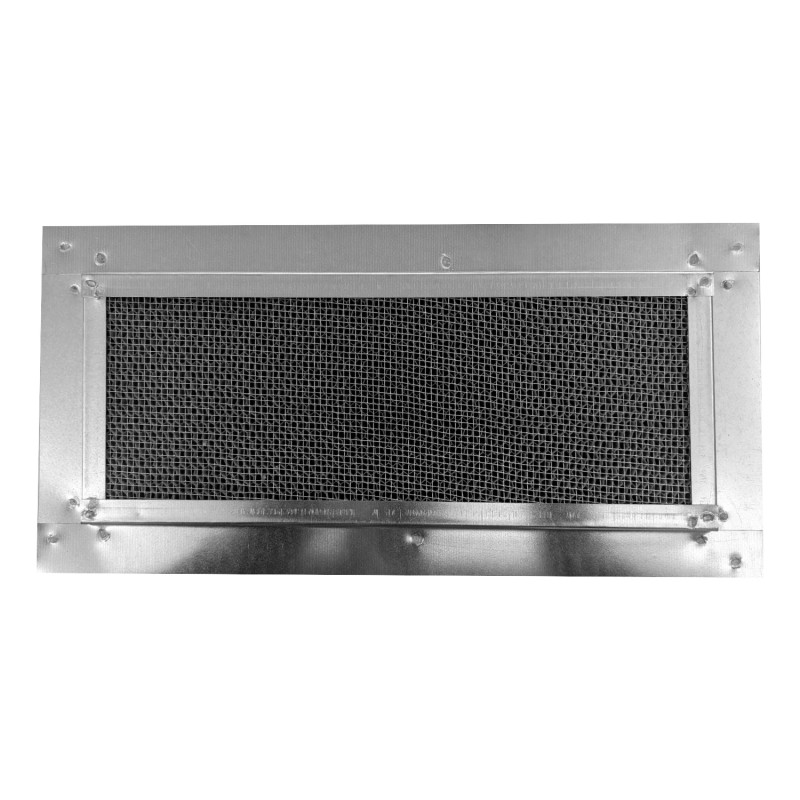  
Vulcan Vent
Flat-rate shipping for your order
$18 Flat-rate Shipping: Get it in 3-10 days
Free shipping on orders $500+.
Ship to addresses in the contiguous U.S. Where can we ship?
Need it sooner? Call us or contact us for a quote for expedited shipping options.
About this product
Manufacturer Item: VFS614FC, Net free ventilation area: 41 square inches. 6x14in. Has Fiber Cement Flange style.
View Vulcan Vent Product Details (PDF)
From the manufacturer:
The Vulcan Vent is an exterior vent that will prohibit both dangerous embers and fire from entering a structure during a wildfire. Vulcan Soffit and Eave Vents are the first to be accepted in the CBC Ch7A Compliance Policy by the Office of the California State Fire Marshal. Vulcan Vent ® systems resist the intrusion of flame and dangerous flying embers as called for in Chapter 7A of the California Building Code.
Frequently asked questions
Can I paint a Vulcan Vent?
What makes a Vulcan Vent fire-resistant?
Which side of a Vulcan Vent faces the attic or crawl space?
What temperature does the Vulcan Vent close?
Does a Vulcan Vent claim to protect my home from any and all wildfires?
Product specifications

Vulcan Vent
UPC Barcode

858659007129

Weight

1.11 lbs.

Net free ventilation area (sqin)

41

Return Policy

45 days from date of delivery. Review our Terms for more info